Irvine CA Home Prices and Selling During December 2013
The days leading up to Christmas usually involve a huge increase in gift-buying activity, which should and usually does make retail businesses happy.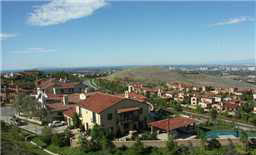 However, during the December days of Merry Christmas, Hanukkah, and the New Year, it's normal for home selling/buying markets to slow down.
Irvine Ca home selling markets had been busy this year and slowed as expected this month during December 2013.
151 Irvine homes sold with closed escrows for the 30 days during this time – from December 1 to 30, 2013 – with average sold price of $797,009.  December will be the slowest month for Irvine home selling this year.
171 Irvine homes during the same time last year – 30 days from December 1 to 30, 2012 – with average sold price of $712,635.
So Irvine home sales are off 12 percent this year in December as compared with last December 2012 – and home selling prices are up.
During the economy and real estate slump five years ago, 132 Irvine homes sold for the first 30 days of December from the 1st to 30th, 2008 – with average sold price of $632,679.
Irvine home sellers were happy this December with prices, and buyers were happy they bought houses before mortgage loan rates increase further.